It's time for another episode of the Stocki Exchange Marketing Show! This week, John is joined by Anthony Craig from Georgina's and Simon Joseph from Harvest TC/Roaming Harvest to talk marketing in the restaurant world. With knowledge and good food talk, what more could you ask for?
Our guests talk about how they differentiate themselves in the highly competitive market of Northern Michigan, and how marketing and high-quality cuisine goes into that. The three go deep on how to use marketing to foster personal connections to customers, and how those personal connections can be used to your advantage. Anthony and Simon point out the importance of hiring people with drive and commitment over just skill, and John chimes in with how vital it is that marketing comes from a place of strong passion. The gang also discuss business models they think could be effective in their futures, plus their ideal marketing strategies.
During One Word Answers, John asks Anthony and Simon their plans if they were given a case of high-quality wine. Later, John talks ways to obtain and track short-term feedback in digital marketing, using marketing as a tool to support an experience, and the three express their love for Traverse City summers during Ask The Stocki Exchange. Finally, we provide all the social media you need to keep up with our guests, plus give you a chance to win a $50 gift card to Georgina's!
TIME STAMPS
2:24 – Simon details how the Roaming Harvest food truck helps differentiate from other restaurants.
3:23 – Anthony explains how a high-quality experience is the key to what Georgina's does in marketing.
4:45 – Anthony and Simon both express how important word of mouth is to a business.
7:50 – John asks the pair what their biggest marketing challenges are.
13:00 – Our guests talk about the importance of maintaining and protecting a brand.
15:00 – Anthony and Simon discuss potential next steps and business models.
18:04 – The importance of passion and caring for your product is brought up.
22:46 – Simon talks about the importance of standing out and creating a personal connection in marketing.
25:09 – John asks the pair about how they're using mobile technology to market.
27:41 – Simon explains the difficulty and need for perspective in how you market.
34:25 – One Word Answers! John asks Simon and Anthony about wine.
35:21- Ask The Stocki Exchange! John talks tracking marketing in the digital world, how to market an experience, and the love of summers in Traverse City.
45:07 – Gift Certificate giveaway! Plus social media, closing comments, and outro.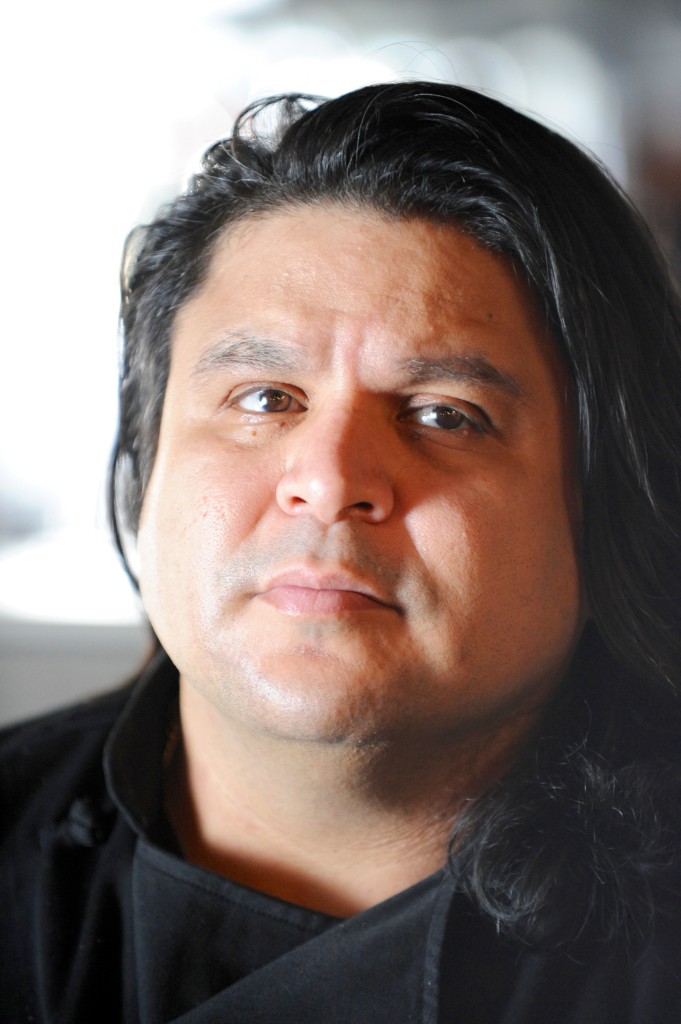 Website: http://www.georginastaqueria.com/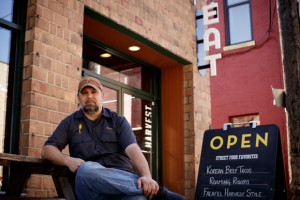 Roaming Harvest Website: http://roamingharvest.com/
Harvest TC Website: http://roamingharvest.com/harvest/
SHOW SPONSORS
A massive THANK YOU goes out to Cherry Tree Inn & Suites & Legendary Lion Web Design for being show sponsors! Without them, you may have not heard about this show!
As a top Traverse City lakefront hotel, the Cherry Tree Inn & Suites' amenities include complimentary breakfast, WiFi, and shuttle service.  Other amenities include indoor & outdoor pools and hot tubs. Rooms feature pillow-top mattresses, HD TV's, docking stations, Starbucks coffees, and kitchenettes with microwaves, refrigerators, and sinks. Reserve today!
At Legendary Lion Web Design, we specialize in assisting entrepreneurs build their digital presence and grow to fulfill their audience's needs. We'll help you leverage the web to your full advantage to serve your industry, your clients, and yourself. It's your web. Why not take a lion's share of it? Get more information about our web design, brand design, search engine optimization and content development services at legendarylion.com or by calling 231-714-4932.
PRODUCED BY
| | | |
| --- | --- | --- |
| |   + | |
---