During a recent filming trip for the new luxury hotel TV show, Great Escapes, I had the opportunity to stay at the renowned L'Auberge Del Mar hotel in just outside San Diego, CA. Located just steps from the Pacific Ocean, this hotel is the epitome of Southern California luxury and provides the perfect combination of activity, amenities, and relaxation for just about anyone. Read my full hotel review of the L'Auberge Del Mar, located in Del Mar, CA, just outside San Diego.
23.2 miles from San Diego Intl. Airport (SAN)
Check-in: 4 pm | Check-out: 11 am
Parking: $35/night valet
Pet Policy: All pets allowed, $125 pet fee per stay
Wifi: Complimentary
Room rates: $325+/night, plus taxes & $35/night Resort Fee
Check availability & make a reservation!
Location & Arrival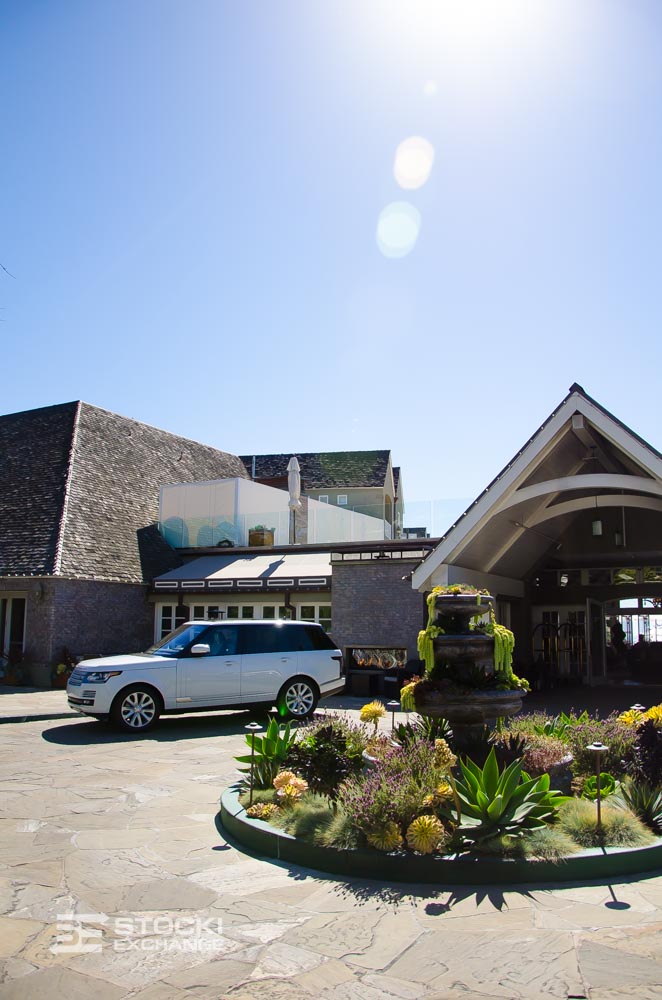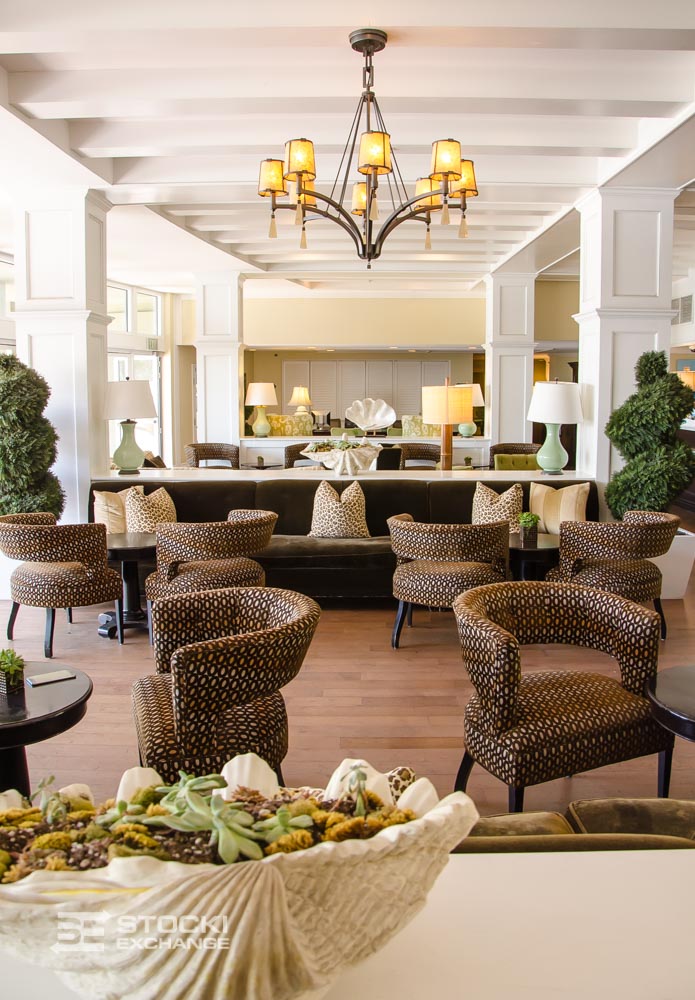 A quick drive from San Diego, the L'Auberge Del Mar hotel is nestled in the heart of the small beach city known for their horse racing. Each year the city of Del Mar, CA., hosts a range of horse races at the tracks inside the Del Mar Fairgrounds, that has been operating since 1937. Just a few miles North of another hotel I recently reviewed, The Lodge at Torrey Pines, the hotel is just steps from Parkhouse Park and Seagrove Park, which are on the shores of the Pacific Ocean. Don't forget your surfboard and wetsuit and join the endless surfers waiting for the perfect wave or just rent one from the various nearby surf shops.
Arriving at the hotel takes you through an inviting yet secluded entrance with exotic landscaping and views from the front door all the way through the hotel to the Pacific Ocean. The arrival experience really sets the tone for the rest of your stay and allows you to leave all your worries and cares with the valet to begin your vacation. Continue inside and you're greeted by cozy furniture in the lobby with an open-air concept allowing you to enjoy the salty smell of the ocean while you check-in. While you check-in you're able to watch the live-view camera broadcast on a TV right behind the desk that offers some of the best views of Del Mar beach.
Rooms & Suites
With just 121 rooms, including seven suites, the hotel is the perfect size to ensure you're not overrun by hundreds of guests while you try to relax and recharge. My room had a private balcony overlooking the resort grounds, a fireplace, marble-adorned bathroom w/signature bath amenities, and a beach-inspired design that made me feel like I was arriving at my own personal beach house.
If you've read any of my other hotel reviews, you'll know that I'm always a bathroom amenities junkie and probably have a collection of 300+ different little bottles of this or that from different hotels I've visited. I'm very picky and appreciate it when hotels offer nice shampoos and amenities that don't leave you feeling like you just washed your hands in chalk. I'm also a fan of hotels that offer in shower larger bottles of shampoo, conditioner, and body wash that are refillable instead of single use. This way is better for the environment and cheaper for the hotel, which I hope allows them to buy some quality amenities that leave you feeling fresh and clean.
During my visit, I was able to interview the General Manager, Terry Buchholz, in one of their largest suites. The suite was truly immaculate, wonderfully designed, spacious, and filled with just the right amount of comfortable seating and luxury amenities. With the suite being perfectly designed to host a party or a group of friends, the addition of a second bathroom for guests was a nice touch and allows you to still have some privacy in your own bathroom.
Food & Beverage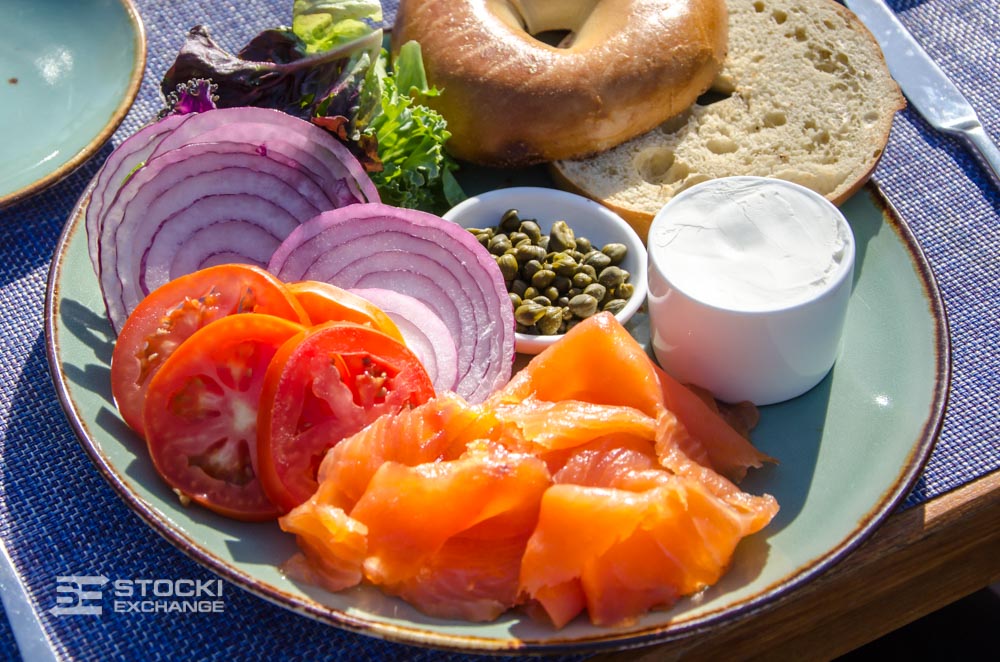 For such a small hotel, the dining options are excellent and provide the perfect variety for guests. For more formal yet approachable dining, KITCHEN 1540 offers a seasonally-inspired menu filled with local organic produce and sustainable seafood while serving breakfast, lunch, and dinner. The cocktail lounge in the lobby is named the Living Room Bar as their open-air lobby is a popular evening destination for hotel guests and locals alike who fill the relaxed and open seating every night. Guests also enjoy live music on the weekends and a daily morning coffee bar serving up fresh juices, fruit cups, and yogurt for those looking for a quick and healthy start to the day.
Just steps outside the lobby is another dining destination, Coastline, offering breakfast, lunch, and dinner, as well as a weekend brunch menu, served on Saturday & Sunday from 6:30 am – 2 pm. While I didn't explore all of Del Mar on my visit, I'm sure you'll be hard pressed to find a better view for your meal. In the evening there are the most spectacular sunset views overlooking the Pacific Ocean which are the perfect complement to your meal and dessert of Bourbon Butterscotch Pudding.
Go one flight down and you'll be sitting at the Bleu Bar, the quintessential Southern California outdoor lounge. Whether you're spending the weekend soaking up the warm sun with a group of friends or enjoy an after-work cocktail, Bleu Bar is the place to order some ocean-fresh oysters and a glass of bubbly, a pint of some local craft beer, or choose your favorite from their list of handcrafted cocktails. Finally, for those of you who don't plan on leaving the pool the entire day, order Bleu Bar's full menu right from your lounge chair. Whether it's a light and refreshing Cobb salad or a whole mess of grilled fish and carnitas tacos, there's no reason to leave.
My personal recommendation is to grab a dinner reservation for a table outside at KITCHEN 1540. While the menu changes frequently to reflect the best-available seasonal products, you must order the brussels sprouts if they're on the menu. Perfectly roasted and if you say you don't like brussels sprouts, these will convert you. Next, the house-made Burrata Cheese with spring peas, Iberico ham, and some delicious sunflower pesto.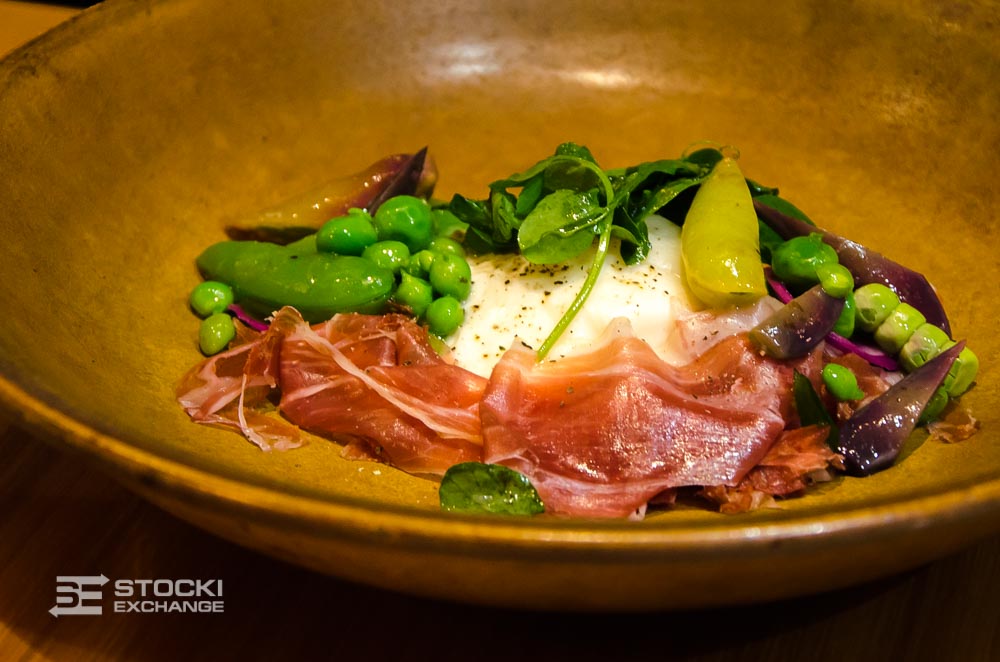 When you visit for breakfast, you MUST order the Bagel and Salmon Lox. Served with an overly generous portion of brined salmon, red onion, cream cheese, tomato, and endless capers, you will be challenged to finish it all, but since it's amazing, you will surely try. Finally, always order a bowl of fresh fruit. So fresh and full of flavor, it's the perfect way to start your day.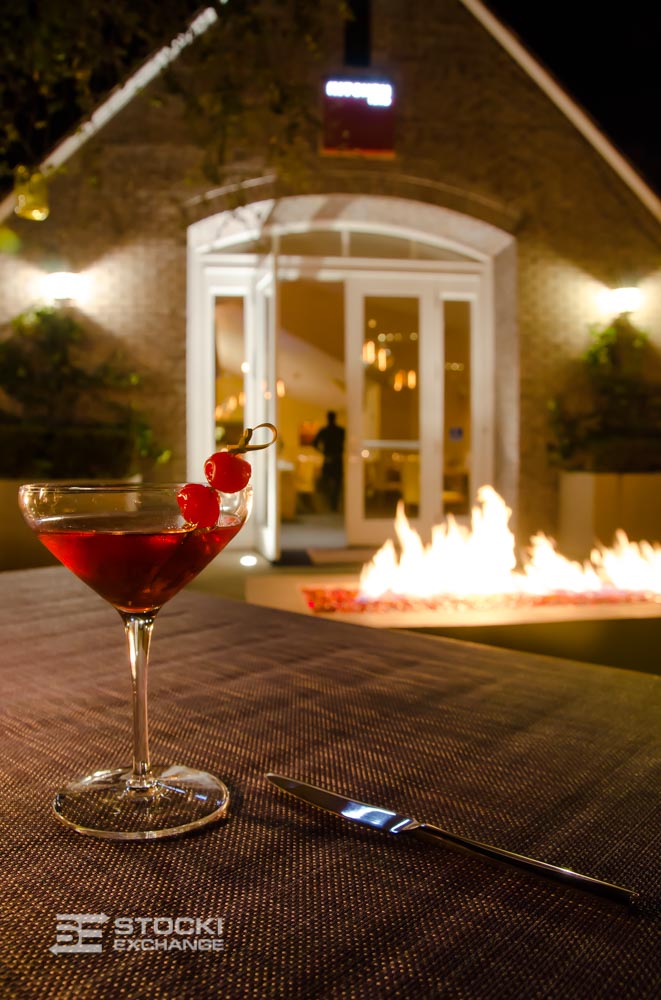 Activities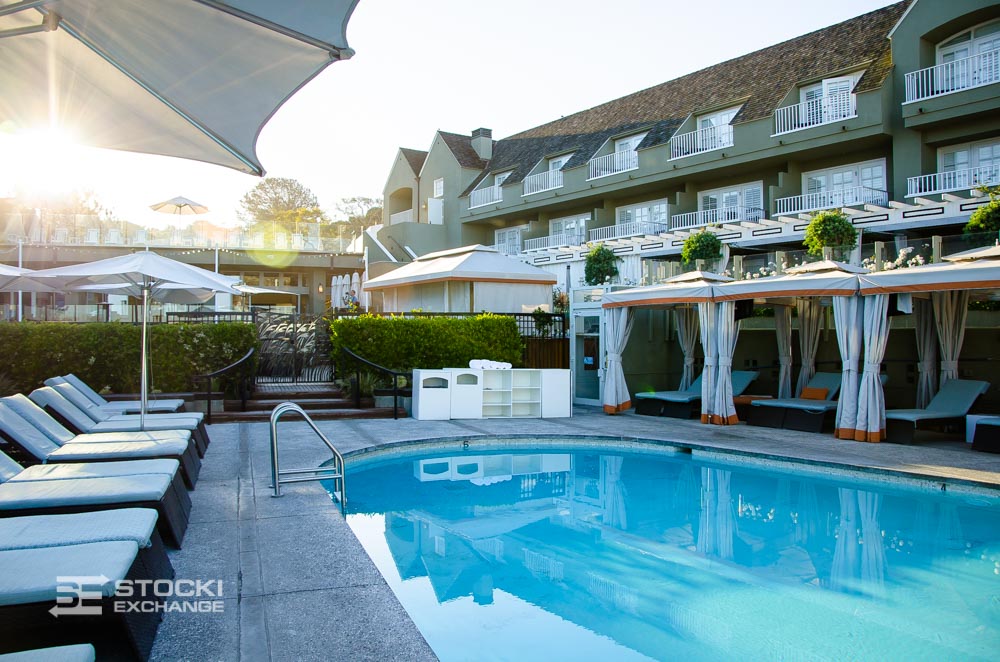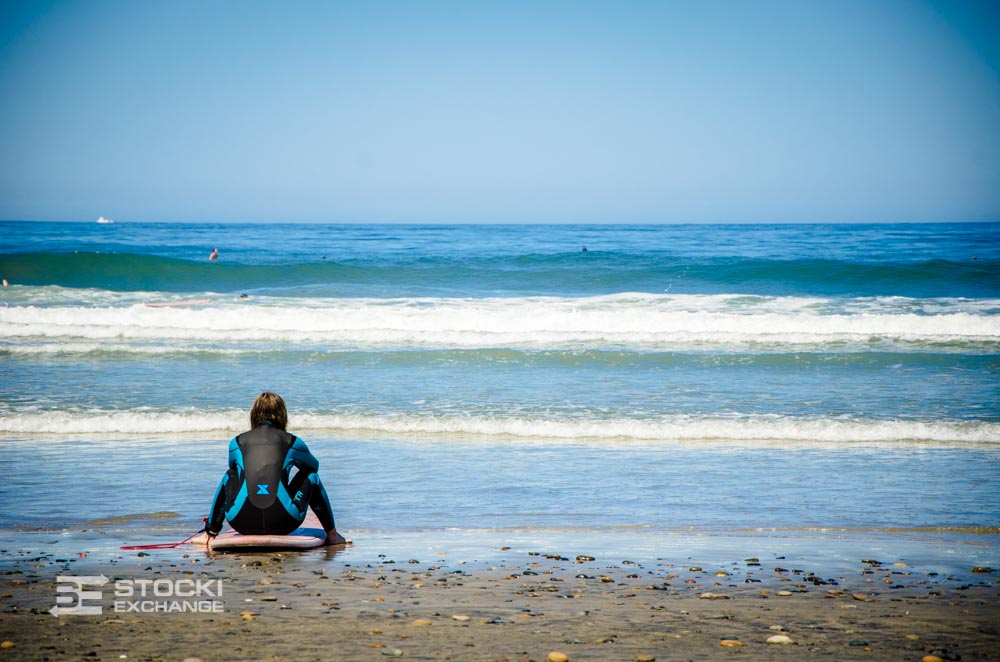 Being just steps from arguably one of the best beaches in all of Southern California, be sure to call the beach concierge as they'll head to the beach for you and select a prime spot to setup up some chairs, towels, and cold waters so you can just arrive and soak up the sun. If you're a veteran surfer or just want to try it out, the beach is loaded with all types of surfers looking to catch a wave and the hotel also has a partnership with a local surf shop to fit you out with equipment and even offer some lessons before you hit the water!
Looking for a way to relax and unwind? The Spa at L'Aubege Del Mar was named one of "The Top 25 Spas in the US" by Condé Nast Traveler. This is the spot to enjoy a massage in one of their 10 different treatment rooms, soak in a herbal-infused steam room, or rest easy in their open-air relaxation area with a warming gas fire and cool refreshments. Guests can even choose from their morning yoga or fitness classes. Check out their full spa brochure and choose your treatment before you arrive.
Summary

The L'Auberge Del Mar is truly a one-of-a-kind destination in Southern California. Just steps from the Pacific Ocean, the hotel offers endless ways to rest and recharge from the stresses of daily life. After being there for just a few hours, I felt like I had been staying there a week and was completely under the spell of the resort. Helpful and caring staff around every corner were available to answer any questions and guide you to anything you could desire. The culinary team delivers on every expectation you could have and go above-and-beyond to ensure you have a memorable experience. While the hotel may not be in everyone's price range, it's worth saving for as the quality and quantity of dining, activities, and services they offer is a rare find in one location.
---