Here's a scenario.
You've thought about opening restaurants for some time now. You heard one just closed down and there is a super cheap lease available. Realtor tells you that it won't last long as it's a super high traffic area. It even includes all their kitchen equipment and dining room setup. BOOM. Cash in that 401k early and sign on the dotted line. You're now a restaurant owner. But now what?
You quickly hire staff (your Niece is obviously a great server), create a menu of things you can cook, order some food, put a new sign over the old one, and open up two weeks later. Three months go by and you're busy. Lots of new faces. Everyone wants to check out the new spot. You dropped some AD dollars in the local paper and radio. Everyone is going to love your food. Of course they will. You're gonna be rollin' in the dough Scrooge McDuck style…
>>> Fast forward one year later>>>
Regulars are coming for Nana's Club Sammy….but…..
Turns out your Niece is a terrible server. She also hates her job.
Your food is….well…leaves a lot to be desired.
Staff turnover is a problem.
You're behind on rent.
Here are a few reasons of how you could have went wrong…
---
Reason #1 – Lack of Research
The Mistake: You didn't do your homework.
Opening a restaurant isn't as easy as it is in the movies. It's time consuming, expensive, and just plain difficult. Did you do the proper research before you started cooking for first egg? Before you think about starting a restaurant, make sure you do your due diligence. Hire a restaurant consultant to walk you through the process before you drop you life savings into it.
Why has there been 4 different restaurants in the same location in the last 6 years.
Did you do a market study of local competition?
What is the average age & income of the population in a 15 mile radius?
What's the average check of similar restaurants?
How often do locals dine out in a month?
What are the three best restaurants in your area doing right?
What is OSHA? Wait, who is OSHA? Or….hmmmm
#2 – Service Sucks
Not much explanation needed here. If your service is terrible, your restaurant will have a limited shelf life. There are many things that can be variable in a restaurant but still ensure it's success. Service isn't one of them. If you continually have poor service, customers will not return, they will tell others their poor experience, and you'll be stuck with the same regulars who are oblivious to your terribleness.
Ways to Fix Terrible Service
Training, training, training!
Pay service staff more than the competition.
Hire for PASSION and TRAIN skills.
Set clear expectations of service staff.
Don't be afraid to fire bad employees.
#3 – Lack of Respect
My mom always said treat others how you want to be treated. Also, if you don't have anything nice to say, don't say it at all. This is obvious when it comes to the way you treat guests, but it's just as important for your staff. No one want to go to restaurant that isn't warm and inviting, where staff is being disciplined or belittled in front of them. Employees that aren't motivated to do their jobs because they don't respect their superiors/management/owner are usually unsatisfied and underperform.
Ways to Improve as a Owner/Manager
Treat staff with the respect you want. Earn their respect, don't demand it.
Get to know what motivates your service staff.
Don't be business 100% of the time. Relax and be a person.
Say Thank You 10 times a day and MEAN it.
Remember actions speak louder than words.
Show Empathy for others situations.
FINAL THOUGHTS
This is in no way an exhaustive list of reasons that restaurants fail, but many restaurants would still be open if they had mastered the above. One thing alone won't make your restaurant a wild success. It's a combination of many things that ensure long-term success.
Have anything to add? I'd love to hear your thoughts. Leave a comment and let's chat more!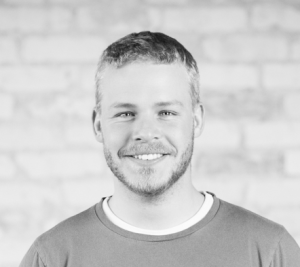 Follow me on Twitter @j_stocki or Instagram at johnstocki